Sometimes things happen in the world and you know the only correct response for yourself is to get out there and make a difference. That was the case for three amazing women after an election that shook much of the country. If you haven't heard of The Nasty Press yet, allow me to introduce you to Baltimore's newest femme zine collective and the fantastic ways they plan to change Baltimore's art scene – and beyond.
And let me start by telling you that the BEST way to get to know these ziners is to attend The Nasty Press: May We Heal?  FREE event this Friday night, Sept 15, 2017. Located at The Annex 2E and starting at 8 pm, the night is all about celebrating Baltimore's LGBTQ and POC artists in Baltimore. There will be poetry, music, art, photography, and new friends for everyone. Bring some beer and maybe a little spending money. (You may just find something you must have!)
Can't wait to show up? Great! Now here's the low down on what brought it all together so you're completely in-the-know Friday night.
"Trump was the catalyst." —Zoey
Like so many people after the 2016 election, Zoey, Alysha and Em felt that the wrong things were getting the spotlight, namely racism, homophobia, sexism and religious intolerance. As they started looking around at the zine scene in Baltimore, the dynamic trio realized that there didn't seem to be a platform for all artists. It was very male dominated and what femme-run zines there were could sometimes be more competitive than supportive. Beyond that, Alysha explained the art scene in general had a reputation of "being pompous, pious and off-putting on the surface"- just plain intimidating to newcomers or the curious.
What started as simple idea to have a one-time gallery show for the art of those underrepresented, turned into a zine and event collective whose mission is to give a platform to EVERYONE. Their goal is to be Inclusive not Exclusive so that their zine can show the richness that is Baltimore City and highlight those that often don't get the spotlight.
Constantly referring to themselves as an infant zine, you'd be hard pressed to know it just by looking at their first issue This Moment in Politics. Turns out that was all thanks to a grant that didn't pan out in the end. As Zoey explains, it seems she often can't believe the story herself:
"We tried to do this grant, but it was due in five days. We didn't even have a name at the time! Over the next four days we met every night to write it and submit. We didn't get it in the end, BUT it helped to solidify the idea…we had themes for our first issues because we had to and it helped to give us focus…And we often didn't know what we were doing or if something was going to work.
I mean, we were zine panelists before we even had a zine! We were giving advice before we'd published our first issue!"
Alysha laughs and adds:
"We're not big shots! We definitely don't think we are! We're infants. We're beginners and we WANT beginners. Some of our (published) submissions are from beginners. You take your iPhone and take a picture that works with the theme. If you have something to say – say it….Politics affects everyone from women's reproduction and marriage equality to veterans and (pause) just everyone. It affects EVERYBODY."
And The Nasty Press is committed to focusing on those issues that affect everyone.
While the first zine was a reaction to the election of Trump and a showcase of people's feelings at that time, the second issue will tackle mental health.
"After working so hard to get the first issue out we each had to really rely on one another at different times. We got to share our stories of our struggles and our families suffering from mental illness. This is a topic that needs to be normalized. And it's not just about mental illness, it's about mental HEALTH. We want to be as open and broad as possible and level the planning field. We're trying to make it comfortable for people to relate." 
Along with supplying a platform for underrepresented artists and raising awareness of important issues, The Nasty Pressers are all about giving back. All profits from their zine and merch (like these killer totes) are donated straight to The Baltimore Transgender Alliance, Planned Parenthood of Maryland and Chesapeake Bay Foundation.
"This was never about making money. It was about providing help and resources to those who need it."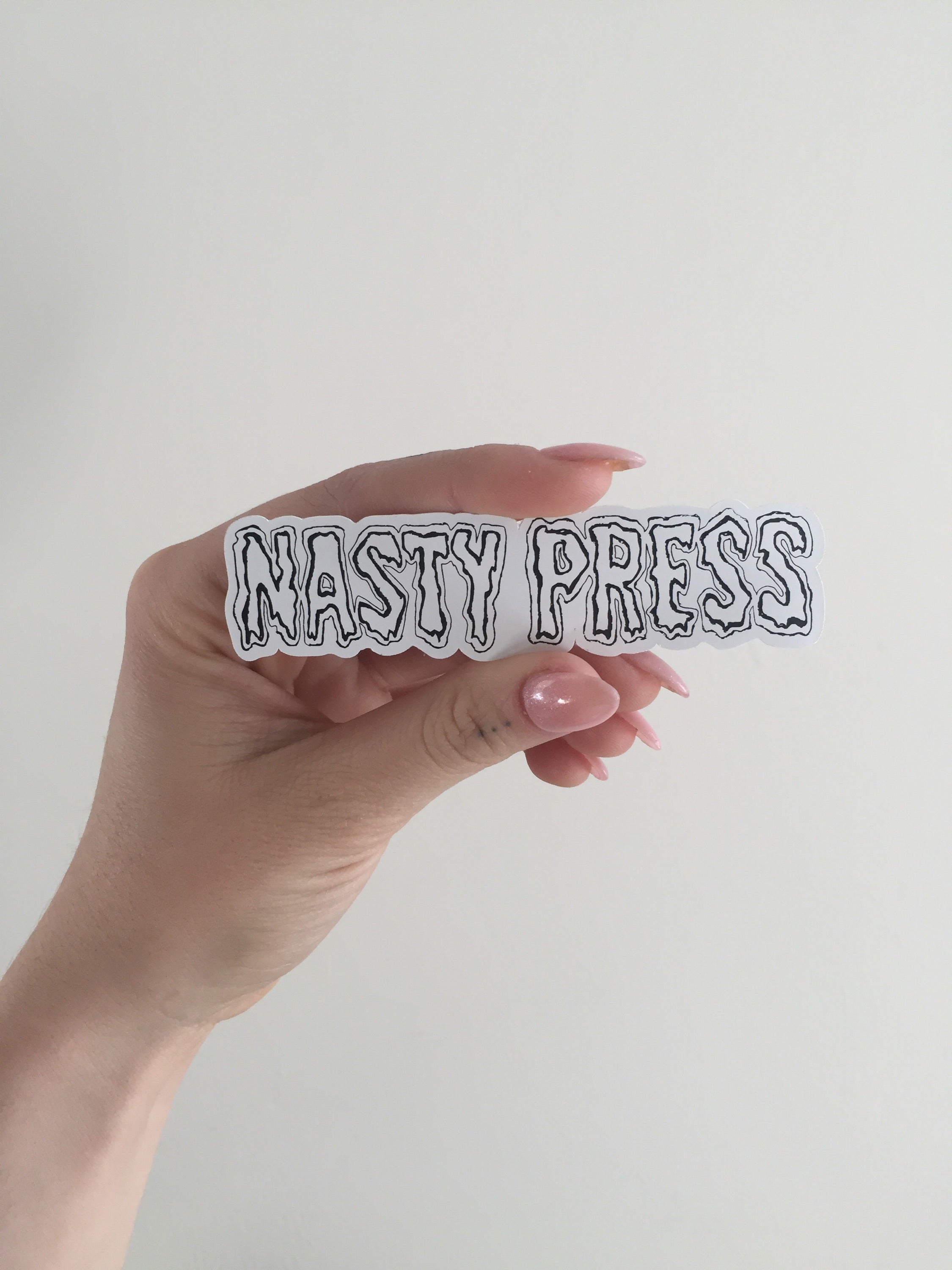 In the coming year there are plans to do a large fair on the street surrounding The Annex, complete with bands, food, art, performances and lots of zines! Alysha envisions blocks of zines and people supporting one another and raising each other up, with support from local businesses. Places like Red Emma's, Bird in Hand, Greenmount Coffee Lab, and Dovecote Cafe are already dedicating space on their shelves for The Nasty Press, as well as other zines like Herstaria and Beast Girl.
No matter what happens in the future the femme forces behind The Nasty Press promise to always be relevant and turn out thought-provoking zines and events. Alysha summed it up best:
"Queasy. Good. Raw. That's what we want."
What could 'B' more inspiring?
---
Want to get involved with The Nasty Press? Drop them a line on Facebook, Instagram or their website.
Want to submit to their next zine? Perform at their next event? Find out how here.